The Future of Digital Fundraising
May 16, 2011 at 2:17 pm Leave a comment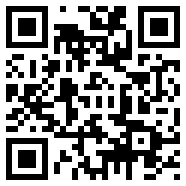 By Mohammad Shakir
We were very fortunate to attend the Institute of Fundraising's Technology Group's Conference late last week. Our attendance at the full day conference was sponsored by the institute. We learned a lot about fundraising online and digitally and more importantly how we can improve our own digital fundraising strategy. Let's look at what is happening in the world of digital fundraising.
Paypal, Just Giving, internet banking… It is becoming more and more common to donate to charity via the internet. Most charities have website via which you can donate. Social networking is making a donor base more accessible through constant updates of work in the field, or updates on emergency situations all over the globe.
This all contributes towards a charity gaining the trust of a donor and in turn a donor giving a donation to the charity.
Alongside donating via a charity's website, there are other new and innovative ways to learn information and donate to charities:
Text donations
Text donations have become increasingly popular in recent years. Campaigns and charities such as Make Poverty History and Comic Relief use text donations effectively with each text donating a fixed amount which is taken from a donor's phone bill if on a contract or from their phone credit if they are on pay as you go.
This form is also a way of harnessing a donor's details so that you can keep them informed about your latest campaigns or initiatives.
QR codes
QR codes are a relatively new phenomenon. They function much like a barcode and when scanned by a smart phone can take a donor to content about a charity's specific campaign or to a website so that they can donate. They are very easy to generate and simple to put on advertising where members of the public can easily scan and learn more about your charity.
These are just a couple of ways to raise awareness and engaging your potential donors to eventually donate to your organisation. Maybe it is time to embrace this digital revolution.
P.S The QR code at the top can be scanned. Try it out with your smart phone!
Entry filed under: Donating, Funding, Our Community, Philanthropy, Technology.